:::These things take time::: But, finally we have received 7-inch test pressings of our new single! A split with Action Park - coming out via The Clay Universe (This Summer?)
If you remember, we were back in the studio the end of last year. We WILL be bringing you new music. But, there are still some moves to make before this can officially come out. We are a step closer tho!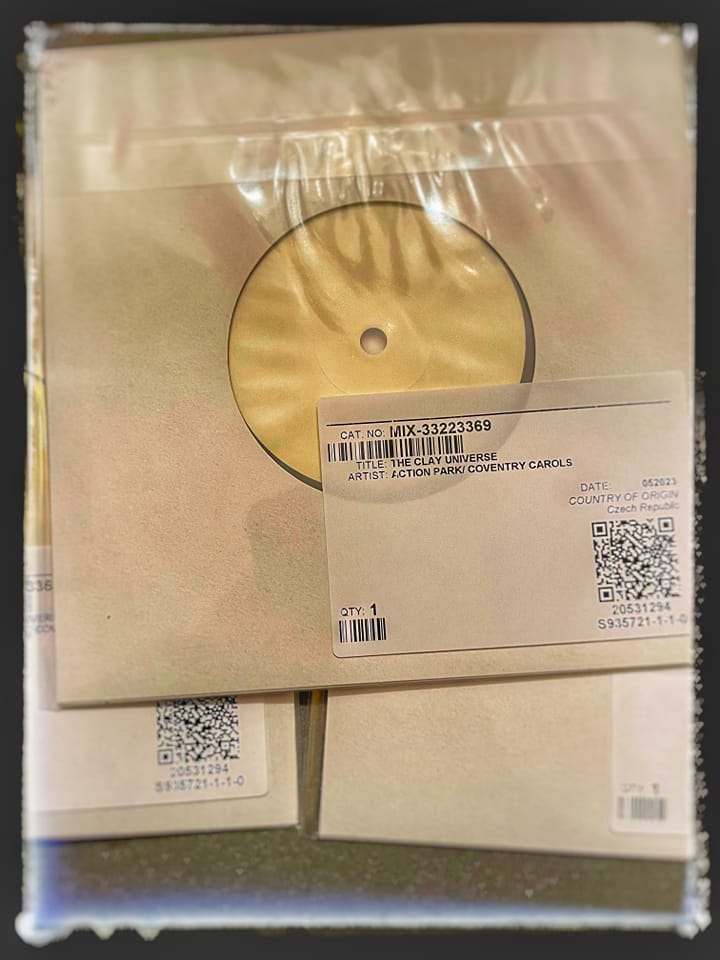 *************
And now, said test pressing of our new 7-inch single is. In. Hand. It will be going into production soon!
Incredibly grateful to The Clay Universe for the generosity and belief in us to get behind this very important song. We cannot wait to share it with all of you. And of course thank you for the delicious SerendipiTea - Yet another step closer.